« January 2012 | Main | March 2012 »
February 20, 2012
Train Spotting… In HDR
As I mentioned in my previous post, today was a day off for me, which I spent doing what I enjoy… taking photos.  Part one of today's subjects were our feathered friends… part two, is pretty much the polar opposite… these are grounded, heavy, behemoths!  But also fun to photograph!  Today was another exercise in HDR (High Dynamic Range) imagery.
And there you have it… hope you like… back to work in the morning…
February 20, 2012 | Permalink | Comments (2) | TrackBack


President's Day Photo Safari and the Bird–Dogfight!
I had the day off today… Ginger, did not… So I had to entertain myself.  And since the local fairways still have anywhere between 2-6" of the white still on them, golf was pretty much out of the equation.
So, I picked up the Nikon, a couple of lenses, and out I went. 
It was the tale of two subjects today, Birds and Trains.  Don't ask… I have no idea how those relate in any way shape or form except to say, they both ended up at the business end on my focus.  This post will be dedicated to the birds part.
I first started my day at the south end of the "Mary Carter Greenway Trail" along the South Platte River.  Much to my dismay there was not too much there that I found captivating.  After strolling along the river's edge for about an hour will little to show for my efforts except muddy shoes, I headed back toward the car along the bike path.  I spied a small pond (Red Tail Lake I think it was) where a few odd ducks were paddling along.  Not your typical Mallards, so I set up and took a couple of images.
Pretty cool looking little fella if you ask me… any Anatidae Ornitholigists out there want to enlighten us on the species… please do.
And that was all for the Nature Hike…  Next, off to find me some industrial might!  Trains!  But… as this is the Bird post…  allow me to fast forward in my day.
While I was along the Union Pacific's Engine Maintenance Yards snapping images of trains, I looked up and noticed a bit of a Dog Fight developing… or Bird Fight if you will…
Appears that a Bid of Prey (possibly an Osprey) strayed into a certain Raven's territory.
FIGHT'S ON!
"Jester" begins at the Osprey's 6 O'clock high… things aren't looking good for our hero, "Do some of that Pilot Sh!t Mav"!
Mav sweeps the wings and selects max blower!
But just as "Jester" shoves the throttles forward, "Mav" pulls the Throttles to Idle, and pops the boards!  (That's speedbreaks you friggn' leg!)  Jester overshoots!
"Mav" sweeps the wings forward, and despite a KO'd Left Aileron takes charge of the fight! Reversal! Commin' Right!
Now with Mav on Jester's Six, Jester starts squawking about the "Hard Deck" or something like that!
Mav tries desperately not to overshoot his prey, but is finding he has too much grunt on…
Flaps and Slats!  Try a rolling scissors!
Shoot! Too Late!!! Jester pulls in the vertical plane for a High Yo Yo!
Crap! Damn TF-30s! and their spool time!!!
When in doubt, maneuver!  Crap forgot about that aileron!
Our Lady of Blessed Acceleration, don't fail me now!
You're dead kid!  "The defense department regrets to inform you your kids are dead cuz they were stoopid!"…   "Great Balls of Fire!"
Knock it off!  Let's go home… Maverick has the lead! 
After this last shot the two birds actually split up the the raven breaking right… What you cannot see in these images (and because he was directly in the sun, was Maverick's wingman getting ready to roll-in for the assist.  Cool stuff in the skies over Denver today.
February 20, 2012 in Just Plain Cool, Photo, Science | Permalink | Comments (1) | TrackBack


February 14, 2012
How did we get to this point?
I read two exceptionally disturbing articles today, that both to a degree revolve around our decreasing sense of self responsibility.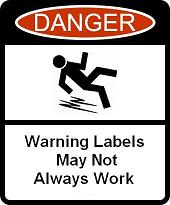 Article 1: (http://www.thedenverchannel.com/news/30349192/detail.html)
5-Year-Old Seriously Injured After Swallowing Buckyballs

Mom Warns Parents: Powerful Magnets Not For Children

Buckyballs are powerful little magnets you can form into any shape.

But a Colorado mom learned the hard way the powerful magnets can also be life-threatening…

…"It could have been dire. Really dire," said Stephanie Thompson.

In September, her 5-year-old son, Finn, had emergency surgery. The scar on his stomach is healing, but for his mom, the emotional wound still fresh

Thompson said she popped into a Boulder toy and novelty store and instantly saw the display for Buckyballs.

"It's pretty front and center in the store. There's a video and a demo. I was watching the video for a while and thought I'd love to buy them and they said, 'OK, they are behind the counter.' I told them they are for my son who is 5 and they said, 'He'll love them,'"

Thompson said she never saw the warnings that say, "Keep away from all children."  (JC note here: Which by the way are posted all over the package, and re-stated in the instructions pamphlet)
Long story short here… The kid thought the magnets (even after having played with them) were just like those bakers BB's that are edible… so the kid… ate 4 of them!  Erp Derp… The Boulder Soccer Mom went on to continue off the deep end…
Even after Finn's emergency surgery, his mom told Marchetta that one of his little friends got Buckballs as a birthday gift.

"What was your reaction?" asked Marchetta [local news reporter].

"I just started shaking and I went right up to his parents and said, 'I don't know if you know the story and I told them. They were shocked," said Thompson.

Since returning home from the hospital, Finn and his mom have posted an online video warning to other families. In it, Finn's message is clear…

…Now it's other kids his mom worries about.

"I don't think these should be sold in a toy store and I think that it should be on everyone's mind that these are extremely dangerous," said Thompson.
I feel for the kid, I do… it sucks bad enough to do something stupid, I know
(and so do you yon gentle reader!) we've all been there!  But more embarrassing is that the kid's "I have to find someone else to blame" over zealous mother then uses his erp derp moment to serve him up as a poster child for irresponsibility! That's right, Mom is pissed that there is anything out there that when used inappropriately might harm her precious!…
"The WARNING SHOULD HAVE BEEN LARGER!!!"
"It was the CLERK's responsibility to throw himself on the Buckyballs thus preventing me from buying them for my apparently ball bearing deficient son!" 
"The display was too alluring, I couldn't help myself! The Horror!!!"
So the cry goes out that someone ought to do something about it!  It is not my job to be responsible!  Which is how it all begins… the key in the lock of pandora's nanny state box!
Don't believe me… I'm sure someone, innocently enough said,
"Ya know, that Michelle Obama chick is right, our kids today are not getting the nutrition they need in their daily lunches.  We should force the schools to serve properly balanced meals to all of our kids."

You: "But what about those kids who bring their own lunch?"

Soccer Mom Commie Sympathizer Concerned mother:  "Well there should be an inspection of those lunches to be sure they have the proper Government Recommended Nutritional value."

You:  "Like who is going to stoop so low to take on the job of '5 year olds lunch bag inspector?' Talk about a crappy business card."

Socialist Zealot Concerned Mother: "It's a recession, I'm sure there are a number of people who couldn't qualify for a TSA job who'd jump at the chance!  Besides will be sure they are issued a badge."

You: "And if Barney finds little Becky's lunch to be sub par?"

Stalinist Concerned Occupy Cafeteria Mom: "We'll then force Becky to eat the Government mandated food, and bill the negligent dolt of a mom who is so stuck in the past that she even thought to prepare a homemade lunch in the first place!"

You: "What kinda Government Mandated food we talking about here?  Turkey and cheese sandwiches?  Bananas? Apple juice?"

Nose Ringed Lemming Concerned Mom: "Of course not that clabber!  We're talking wholesome foods… y'know like Chicken Nugget parts and ketchup!"
Face-palm-smack!
Don't believe me?  Read for yourself… can't make this stuff up… [Link]
State Inspectors Searching Children's Lunch Boxes:
…A mother in Hoke County complains her daughter was forced to eat a school lunch because a government inspector determined her home-made lunch did not meet nutrition requirements. In fact, all of the students in the NC Pre-K program classroom at West Hoke Elementary School in Raeford had to accept a school lunch in addition to their lunches brought from home.

The mother, who doesn't wish to be identified at this time, says she made her daughter a lunch that contained a turkey and cheese sandwich, a banana, apple juice and potato chips. A state inspector assessing the pre-K program at the school said the girl also needed a vegetable, so the inspector ordered a full school lunch tray for her. While the four-year-old was still allowed to eat her home lunch, the girl was forced to take a helping of chicken nuggets, milk, a fruit and a vegetable to supplement her sack lunch.

The mother says the girl was so intimidated by the inspection process that she was too scared to eat all of her homemade lunch. The girl ate only the chicken nuggets provided to her by the school, so she still didn't eat a vegetable.
My gawd!  How did I ever live to be 30?  I ate a Mom prepared bag lunch, every day of my school career!  Consisting of 2 sandwiches (one meat, and one usually peanut butter an jelly) a sandwich bag of chips, a sandwich bag of carrots, a cookie or two, and a dime to buy a milk! (later became a quarter thanks to that Jimmy Carter Inflationary pinhead).  I also played tag on monkeybars, on the asphalt playground, while Timmy ate bottle caps that Nathan dared him to… Not the candied bottle caps either!
Seriously people… stop!  People (that includes you!) will do dumb stuff, sometimes that will be painful (funny how god created pain as nature's teaching headsmack)… quit looking for someone to blame for your stupidity!!!  Or, for that matter, the stupidity of the seed from your loins… never falls to far from the tree huh?
February 14, 2012 in Idiots on Parade | Permalink | Comments (2) | TrackBack


February 08, 2012
Postponed!
I just learned that Ginger's Mom's surgery has been postponed…  The family had gathered at the Michigan hospital at the assigned 6:00am muster for her mom's scheduled 9:00am mastectomy.  Alas it was not to be…
In a pre-op examination, a swelling was noticed where they wanted to operate that could indicate an exiting slight infection.  Definitely do not want to operate if that is present.  After running more tests, the decision was made to postpone today's surgery until a day next week.
This is a serious let down for the family.  First it is always difficult to have to step back from the precipice that you have been conditioning yourself to accept the necessity of, then proceed to re-condition yourself for the coming groundhog day of doing it all over again.  Second, Ginger will not be able to be there for the rescheduled date, she is chief nurse at her own Oncology Clinic here in Denver after all… and in the battle of competing priorities in our lives circumstances simply will not allow for either an extended stay in Lansing, or an immediate return trip next week.
Hopefully having Ginger there for the next couple of days will help her mom re-condition for the soon to be rescheduled procedure.  I know Ginger acknowledges the reality of the situation, she doesn't like it, but knows what is possible.  I know where her heart will be, even if she cannot be there physically.
Damn…
Thank you all again for your well wishes, warm thoughts and concerned prayers, they are all welcomed, and will be welcomed again when we go through this again. 
-JC
February 8, 2012 in Biographical | Permalink | Comments (1) | TrackBack


February 07, 2012
Surgery Tomorrow
Ginger is flying to Lansing MI this evening to be with her mom, Betty, as she comes to terms with her Breast Cancer. 
Yep, tomorrow Betty is scheduled to undergo a mastectomy at a nearby hospital.  Ginger is flying out to be with her mom during this difficult and concerning time, to obviously provide comfort to her mom, but to also provide understanding to the rest of her family.
As our family's instances of medical need have increased in recent years I am more and more thankful for Ginger's knowledge in all things medical, and especially oncology!  She has been a godsend to both my family in my mom's battle with her Neuroendricrine islet cell cancer, and now with her mom's bout with breast cancer. 
Ginger has certainly felt the weight of her knowledge and our dependence on her during these times, I feel for her.  But also adore her willingness to play the role of both, concerned… Daughter, Daughter-in-law, Wife and… knowledgeable, skilled, respected Oncology Nurse.  She is a trooper!
As I type this I am listening to Grand Rapids Airport Tower communications, her airbus just crossed the numbers landing on "Runway 8 Right" I am glad she is back on the ground, and will soon be with the folks who need her most right now, her family.
My thoughts and prayers are obviously going to be focused toward Central Michigan for the next few days.  I pray for a successful surgery and speedy recovery for Betty, knowing full well this is only Act 1 of new chapter in her life and there will be many more trials to work through in the coming months as her cancer treatment progresses, but I want her to know I (and many others) will be thinking of her, and praying for her as she goes though it.  I feel better knowing she'll have her daughter Ginger by her side for this first step!  I can think of no one better to have there.
February 7, 2012 in Biographical | Permalink | Comments (1) | TrackBack